Updated 23rd June 2020, 19:27. For the latest medical advice, visit NHS.uk/Coronavirus.
In order to chart progress in the weeks and months ahead, the government has announced a new COVID-19 Alert Level. This will be monitored and set by a new Joint Biosecurity Centre.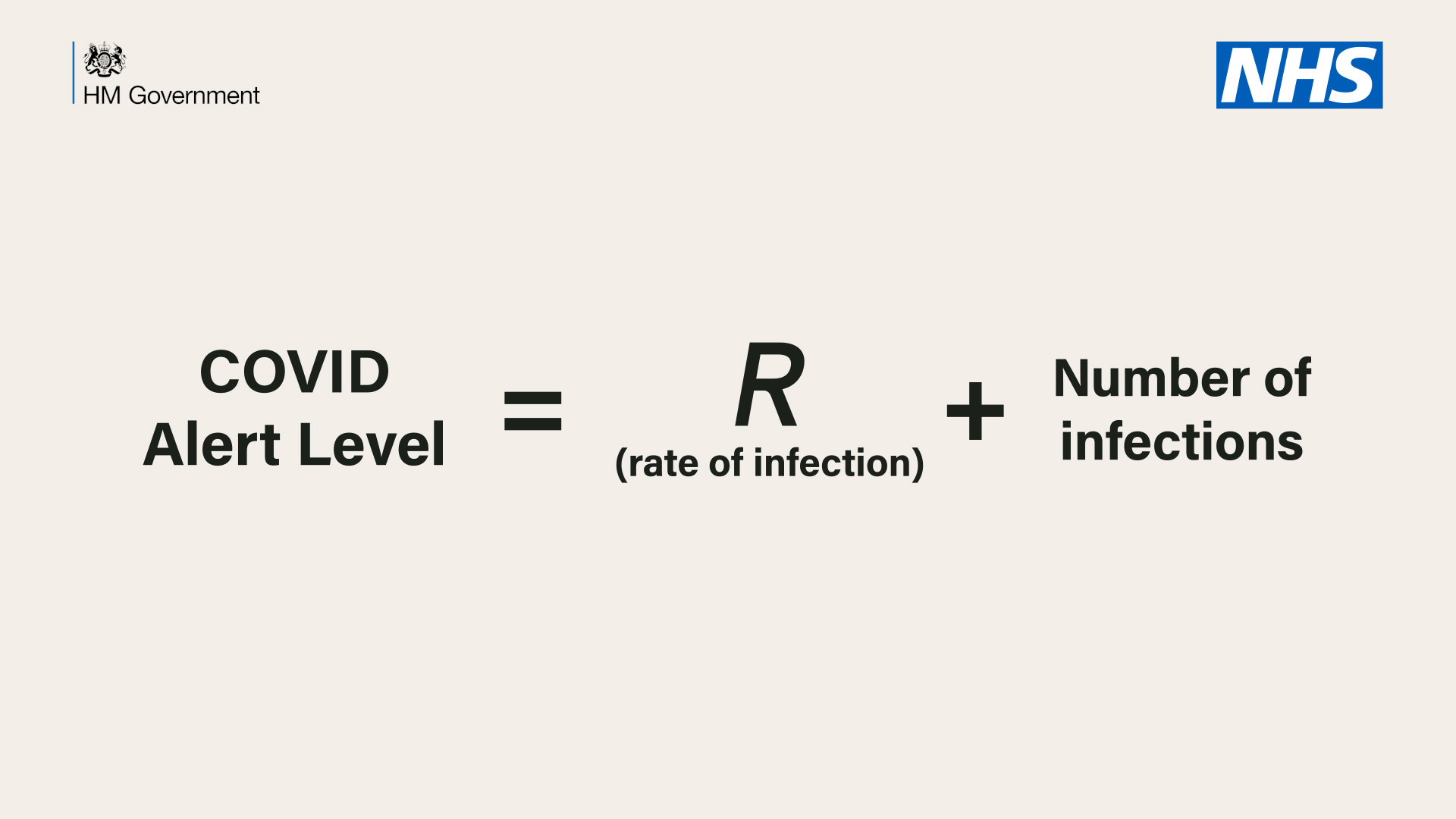 The alert level will be primarily affected by two key factors:
1. The R – that's the reproduction rate of infection. This number is the average number of people one infected person passes coronavirus on to. You can find out more about R by watching this video.
2. The number of coronavirus cases in the UK.
The lower the level, the fewer social distancing measures, but the higher the level, the tougher and stricter we will have to be.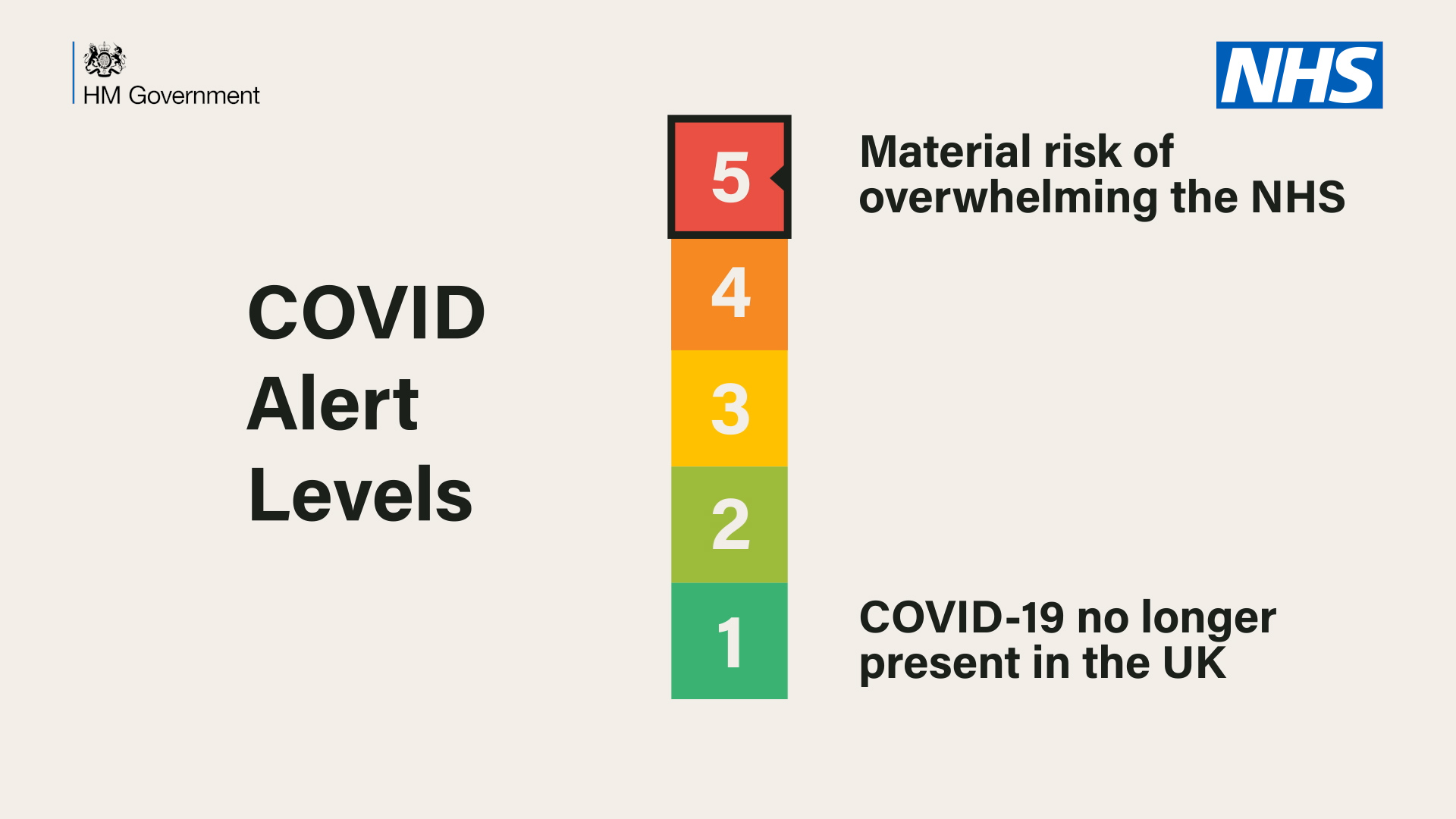 The alert levels are:
Level 1: COVID-19 is not known to be present in the UK.
Level 2: COVID-19 is present in the UK, but the number of cases and transmission is low.
Level 3: A COVID-19 epidemic is in general circulation.
Level 4: A COVID-19 epidemic is in general circulation; transmission is high or rising exponentially.
Level 5: As level 4, and there is a material risk of healthcare services being overwhelmed.
On 19th June 2020, the Chief Medical Officers of the United Kingdom reduced the alert level from Level 4 to Level 3. However, the virus is still in general circulation, and localised outbreaks are likely to occur. You should continue to stay alert by washing your hands, and keeping 2m apart where possible.